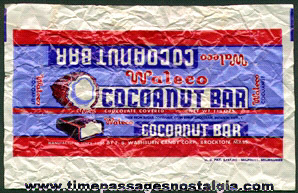 It's about time we start an #occupy movement at the Washburn Candy Co.
I want to have a least one more Waleeco Bar before I get raptured. 8)
http://www.brandlandusa.com/2008/12/23/sevignys-great-american-ribbon-candy/
Terry Travers
// Nov 14, 2010 at 5:48 pm

One Waleeco Bar would be worth more to me than all the ribbon candy these guys ever made. I hope they keep that recipe in the family safe, because, God forbid I should live long enough to ever taste one again.