Sent to you by TQ via Google Reader: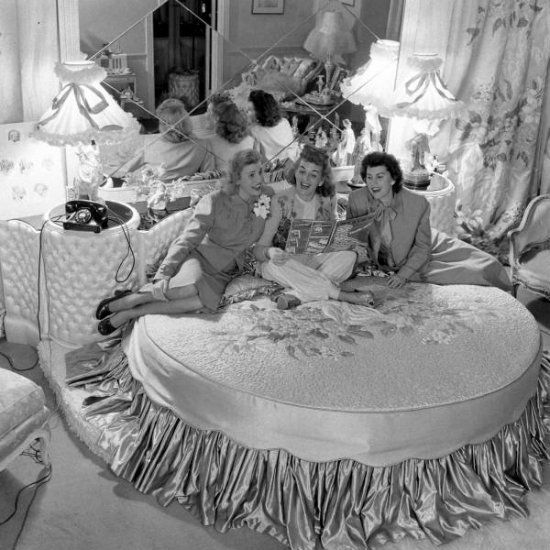 Because they're no squares, the Andrews Sisters harmonize at home on a round bed.
Meanwhile, Patty Andrews has gone on to sit with her sisters under that big old apple tree in the sky. Read the New York Times obit
here
.
Things you can do from here: